About Leigh Leshner - Entertainment Attorney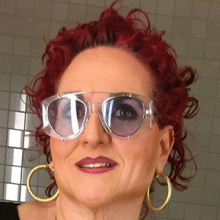 Leigh Leshner, an entertainment attorney, brings hands on business and entertainment experience to her practice as legal counsel to production companies, publishers, artists, authors, producers, writers, directors, talent and below the line personnel including contract negotiations, intellectual property rights, licensing agreements, motion picture and television distribution agreements, screenwriter agreements, production contracts, licensing and distribution agreements, publishing agreements, above the line agreements and assistance in the management of daily business matters and production legal work. She has provided production legal work for all areas of the entertainment business including feature films, shorts, new media, television and commercials.
Television productions include: Snap Decision (game show), Judge Faith (court show), Celebs React, Mystery Diners, House of Food, Storage Hunters, Container Wars, Divine Intervention, 24 to Life, A Wicked Offer, The Xperiment, Diagnosis Unknown, Fighting Season, Starting Strong, Golddiggers, Green River Killer, Invention USA, Museum Men, Popped, Niecy Nash Wedding Special, Swamp Hunters, Thingama Bob, Undercover Celebrities, Troy Dunn Project and In the Big House exhibited on A & E, The History Channel, FUSE, TRU TV, The Food Network, Logo, Oxygen, MTV, Spike, Lifetime, CMT, Viacom, BET, Facebook and the Discovery Networks for The Tornante Company, Trifecta Entertainment, T Group Productions, Fullscreen, Roosterteeth, Indigenous Media, WIGSCO, LLC and Fine Brothers Entertainment. Ms. Leshner has also worked on various pilots.
Digital/SVOD productions include: Five Points, Alive in Denver, The Super Slow Show, Woke, The Longest Swim, Sickhouse 2, The Creation of Fluffy, The Confession, Feels So Good, Supermoms, Fetching, Ten Below and Off Season.
Motion Pictures include: Blood Fest, Stone & Ed, Florida Road, The Truth About Emmanuel, Havenhurst, The Rainbow Tribe, Ice Scream, After the Reality, Dark House, Zedd, The Green Day Documentary, Pellett.
Promotional/commercial productions include: Productions for MGM and Fisher Investments.
Ms. Leshner is a Past President of the Entertainment Section of the Beverly Hills Bar Association ("BHBA"), Past President of the BHBA Barristers, past Board Member of the BHBA, past Chairperson of the BHBA's Food and Wine Event, The Vintage Bouquet, from 2003 - 2014, long standing member of the Executive Committee of the Entertainment Section of the BHBA, a past Beverly Hills Chamber of Commerce Ambassador and a member of Women in Film for over twenty five years. She has spoken at various entertainment programs and has organized over 100 entertainment programs for the Beverly Hills Bar Association and served on the syllabus committee for the USC Institute on Entertainment Law and Business from 2007 - 2014 and on the Planning Committee in 2015. Ms. Leshner was awarded the Beverly Hills Bar Association's Barrister Lawrence J. Blake Award in September 2006
She received her law degree from Southwestern University School of Law's 2-year accelerated SCALE program and completed her undergraduate studies at Boston University in the College of Communication, with a Bachelor of Science in Broadcasting and Film and a minor in Marketing. Ms. Leshner earned a Master of Fine Arts Degree in the Independent Film and Television Producers Program at the University of California at Los Angeles.